An epicurean destination in Mersch with a diverse menu prepared in a Mibrasa charcoal oven.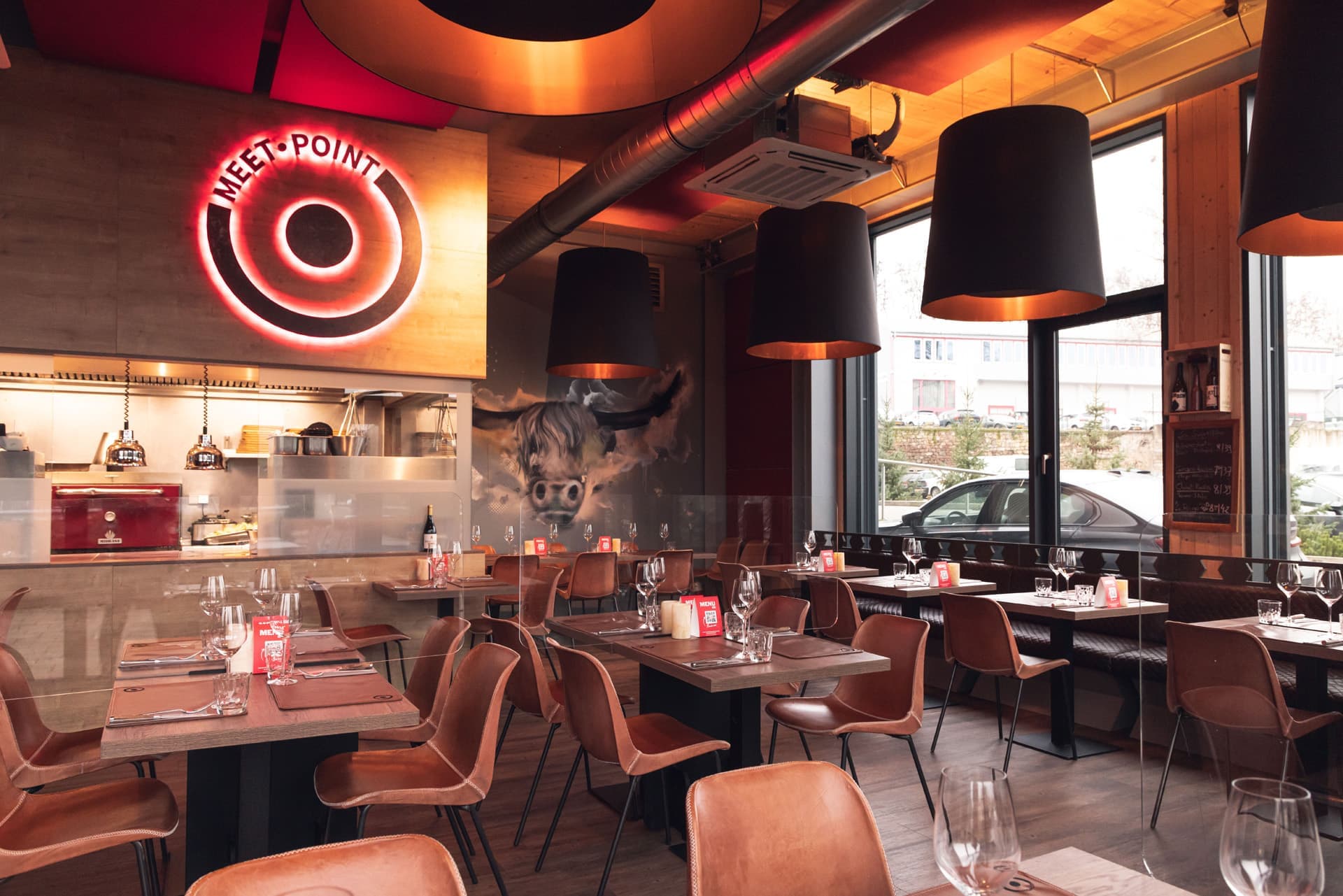 100
Interior Standing Capacity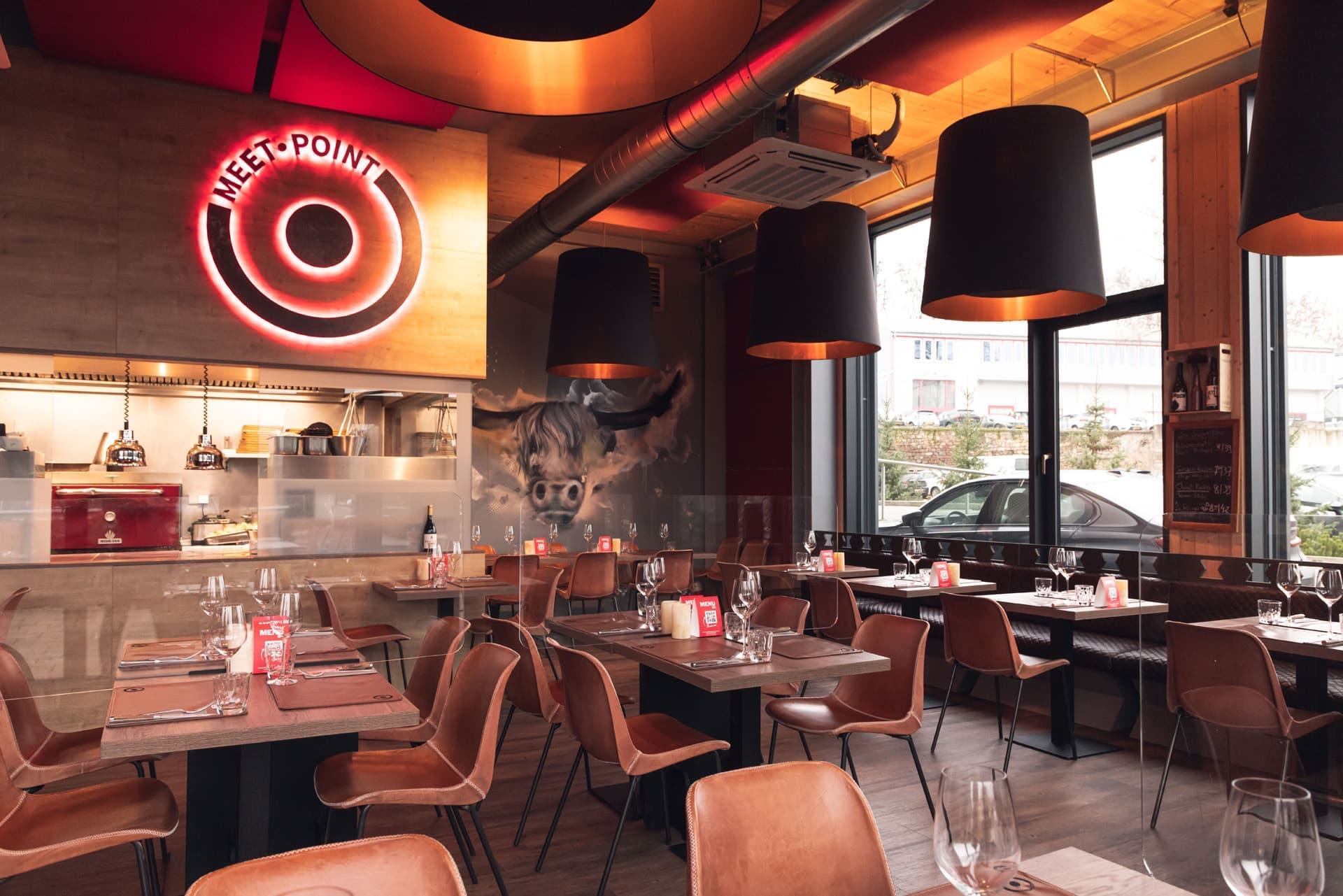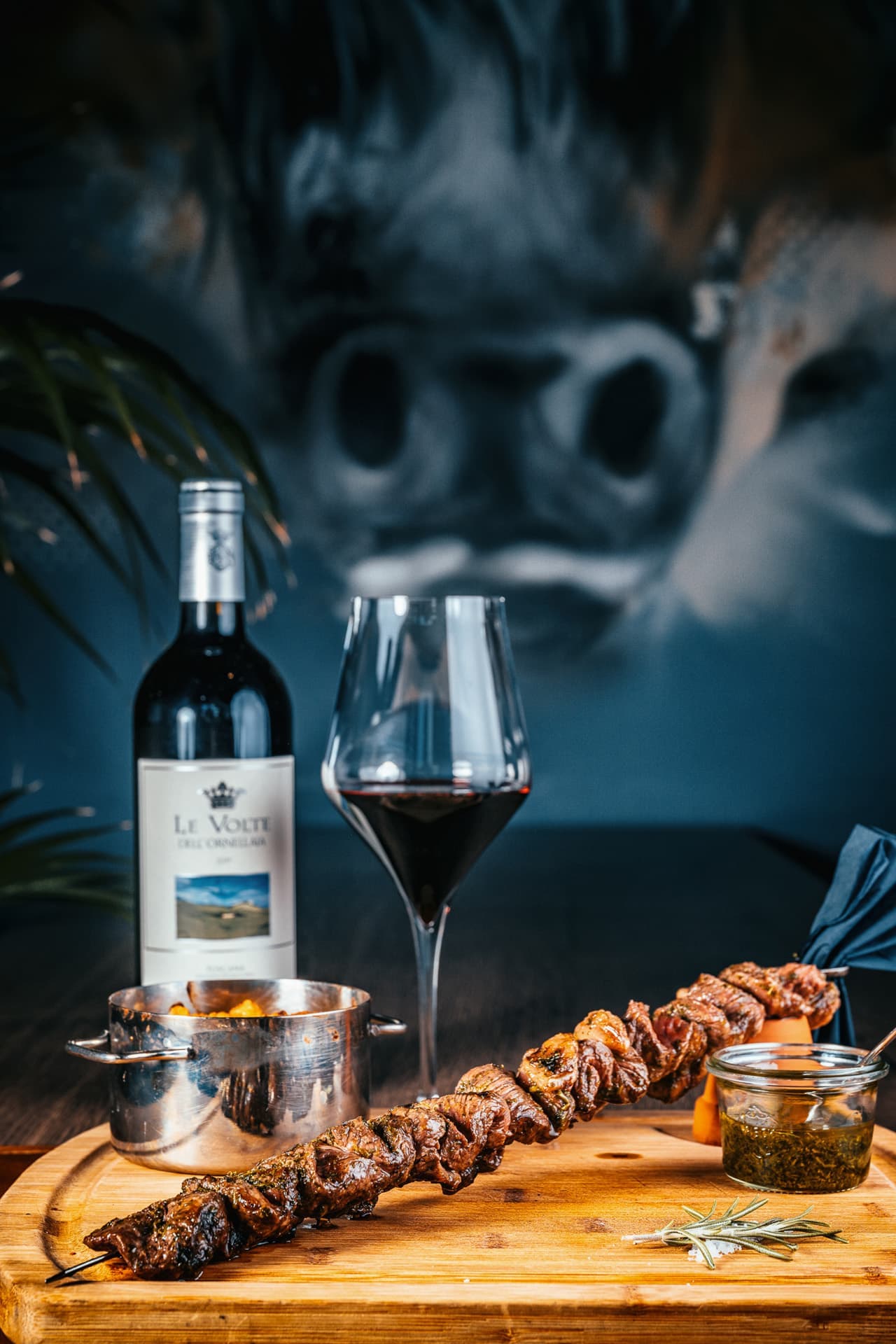 More photos
Meet Point is an epicurean destination that endeavors to become the go-to meeting spot in the Mersch region. Whether it's a post-work hangout with friends or a family get-together, Meet Point serves as a relaxing venue to unwind.
At the heart of Meet Point's ethos lies the Mibrasa charcoal oven, which serves as the centerpiece of the kitchen. With a strong emphasis on quality ingredients, the kitchen team curate a diverse selection of recipes from around the globe. Meet Point offers a limited but refined menu that showcases the best of its culinary prowess, while also introducing new and innovative dishes each week.
In addition to its delectable cuisine, Meet Point has an extensive wine collection, carefully curated to complement the menu. The passionate kitchen and restaurant teams work in unison to offer an exceptional dining experience, one that is defined by the highest standards of culinary excellence.
In summer, the charming terrace provides the perfect backdrop to savor dinner. With its intimate and rustic ambiance, it promises to be an ideal setting for memorable summer nights.
Do you want to organise your event here?
This Venue can be privatised for any party and event that you are conceiving.